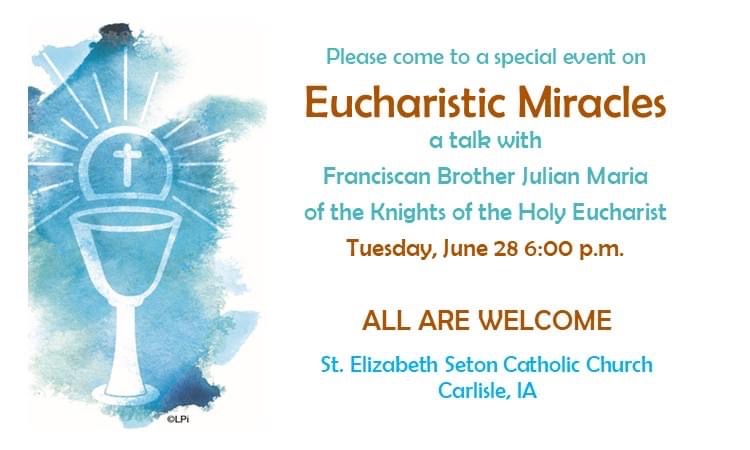 Event details
Tuesday | June 28, 2022
6:00 pm
Join us for this special event on Eucharistic Miracles – a talk with Franciscan Brother Julian Maria of the Knights of the Holy Eucharist on Tuesday, June 28 at 6 pm.
Reception to follow sponsored by the St. Elizabeth Events Committee.
Brother Julian will speak to our parish about Eucharistic Adoration and the Miracles of the Eucharist. We will also learn about the National Eucharistic Revival, a movement of Catholics across the US dedicated to enkindling a living relationship with the Lord Jesus Christ in the Holy Eucharist.