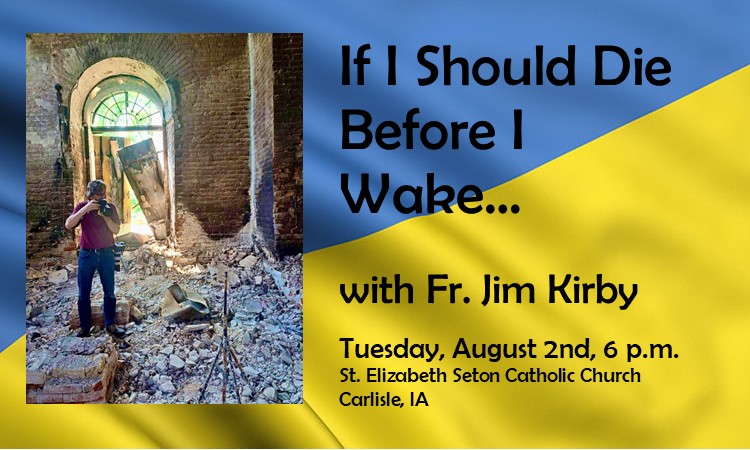 Event details
Tuesday | August 2, 2022
6:00 pm
Fr. Jim Kirby will share his recent experience in Ukraine with the Rotary Club Kyiv-Sophia to document the devastating impact of the war on the Ukrainian people, their homes, and their lives.
Through the lens of his camera, Fr. Jim captures the heartbreaking suffering and heartwarming resilience of the people, along with the evils of this war. His photos shine a light on the need for ongoing humanitarian aid and the need to bring the evil of this war to an end.
The Rotary Club Kyiv-Sophia continues to provide critical humanitarian aid to victims throughout Ukraine. You can support their work through a GoGetFunding page:
https://gogetfunding.com/the-rotary-club-kyiv-sophia/
Funds will be used at the discretion of the Rotary Club Kyiv-Sophia.
A reception will follow the presentation. All are welcome to attend