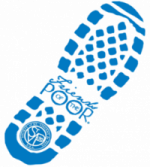 Event details
Saturday | October 1, 2022
8:30 am
Friends of the Poor Walk benefiting the Society of St. Vincent de Paul
October 1, 2022 – 2-mile walk/run through scenic Scotch Ridge Nature Trail
Register and/or donate online: www.fopwalk.org/event/2751
Designate money to your DM Area Conference/Neighborhood
FUNDS RAISED HELP US HELP OTHERS!
​October 1, 2022          8:30 a.m. – Registration at south side of Middle School ​
                                     9:30 a.m. – Opening prayer and walk begins w/ staggered start
                                    11:00 a.m. – Closing prayer and prizes
Beverages and snacks provided, T-shirts available
Bring family, friends and even your dog!
For questions please contact Moe – 515-778-3596
Ben Barry family of Carlisle.