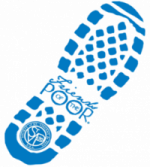 Event details
Saturday | September 23, 2023
9:00 am
Join us for the 12th Annual Friends of the Poor Walk –  Scotch Ridge Nature Trail
September 23, 2023 – 2-mile walk/run on paved trail. Your donations help those with emergency needs (food, utilities, clothes, furniture, transportation, holiday baskets (90), and monthly donations to area food pantry/meals) in Carlisle. There will be over 120 walks all over the US on that weekend.
St. Vincent de Paul (SVDP) of Des Moines serves more than 32,000 individuals a year. Donations & household items are welcome at the sites or call for a pick-up 515.282.8327.
Pre-register after mass Sept. 9-10, or register/donate online: www.fopwalk.org/event/2855
The SVDP Carlisle Conference has been serving our community for 29 years. FUNDS RAISED HELP US HELP OTHERS!
​September 23, 2023    9:00 a.m. – Registration at south side of Middle School ​
                                     9:30 a.m. – Opening prayer and walk begins. Shuttle is available.
                                    11:00 a.m. – Closing prayer and prizes
Food, beverages, door prizes & music provided, T-shirts available!
Thank-you to our many sponsors!  Advertising & volunteer opportunities are still available.
For questions please contact Moe – 515-778-3596