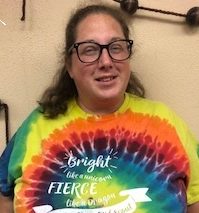 Catechists
Patty Bucklin and Michelle Fournier
St. Elizabeth Seton Faith Formation uses books from Sadlier Publishing.
Instruction will focus on how Jesus expects us to treat the world and everyone in it.
Scope and Sequence
God Loves Us
God Is Our Father and Our Creator
Mary is the Mother of God
Jesus is the Son of God
The Good Samaritan Story
Jesus Shows God's Love
The Holy Spirit is Our Helper
Jesus Gave Us the Church
The First Christians Follow Jesus
The Church Celebrates All Year- Liturgical Year
Advent, Christmas, Lent, Holy Week, Easter
The Church's Celebrations
7 sacraments, Baptism
The Last Supper, The Eucharist
We Live As Children of God
We Live as a Family
We Live as a Community
Moses Scripture Story
We Love God
We Love Others
We Love Through Forgiveness
Jesus Feeds the Crowd Scripture Story
Jesus and the Children Scripture Story
We Talk to God
Jesus Taught His Followers to Pray Scripture Story
We Pray in Many Ways
Mary, the Mother of God
The Good Samaritan
The First Christians Follow Jesus
Prayers / Content to Focus on Learning:
Sign of the Cross
Glory Be
Lord's Prayer
Hail Mary
Grace Before Meals
Grace After Meals
The 10 Commandments
Nothing Found
Apologies, but no results were found. Perhaps searching will help find a related post..