Catechists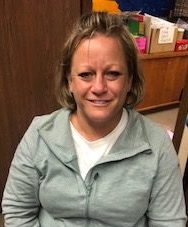 Melissa Septer and Katie Schnoor
St. Elizabeth Seton Faith Formation uses books from Sadlier Publishing.
Instruction will focus on as stewards of creation, how do we as members of the church respect creation and mankind.
Scope and Sequence
The Gift of Faith
Apostles Creed
World Youth Day
The Bible
Old Testament / New Testament
Revelation
Holy Trinity
Creation
Original Sin
Temptation
St. Peter
Passion, Death, Resurrection of Jesus
Holy Spirit / Pentecost
Communion of Saints
Mary, The Mother of Christ
Annunciation, Devotion to Mary, Feasts of Mary
Sacraments, Liturgical year, Church Celebrations Around the World
Passover
Baptism
Confirmation- Gifts of the Holy Spirit
David: King of Israel
The Eucharist
Passover, Last Supper, Eucharist, The Mass
Anointing of the Sick
Priesthood Holy Orders
Bishops Priests
Deacons Matrimony
Sacramentals
Faith, Hope, Charity
Corporal & Spiritual Works of Mercy
Morality
Conscience Mortal Sin, Venial Sin
Prayer
Liturgical Year / Ordinary Time
Advent, Christmas, Lent, Holy Week, Easter
Prayers / Content to Focus on Learning:
Sign of the Cross
Glory Be
Lord's Prayer
Hail Mary
Act of Contrition
Grace Before Meals
Grace After Meals
The 10 Commandments
Apostle's Creed
Nicene Creed
Rosary
The Seven Sacraments
Hail, Holy Queen
The Beatitudes
Corporal Works of Mercy
Spiritual Works of Mercy
Precepts of the Church
Stations of the Cross
Sacrament of Reconciliation
Celebrating Mass
The Divine Praises
Moral Virtues
Gifts of the Holy Spirit
The Books of the Bible
Nothing Found
Apologies, but no results were found. Perhaps searching will help find a related post..