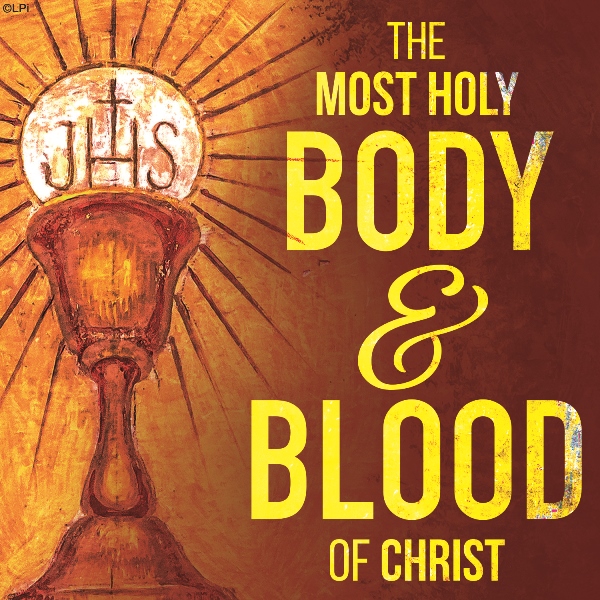 Today we celebrate the Feast of the Body and Blood of Christ. Officially, the origins of the feast day began in the 13th century, but the idea of celebrating the body and Blood of Christ, began long before. Pope Urban IV is credited for issuing the papal bull that instituted the Feast of Corpus Christi, that was to follow Trinity Sunday. Today, the Feast is celebrated the Sunday following Trinity Sunday.
While St. Thomas Aquinas and St.Bonaventure were contemporaries of the day and both enjoyed popularity and high standing in the Church in their writings of Theology. However they bitterly opposed each other in theological debates, generally centered on Thomas' Aristotelian approach to Christian Theology. Thomas' dependency on the then, the suspicious Aristotle system was of great concern for the Church and Thomas found himself, initially being condemned for his acceptance of Aristotle thought. Bonaventure sided with the prevailing philosophical view and debated passionately with Thomas over the orthodoxy of using Aristotle in Theology.
Pope Urban in order to commemorate the new feast of Corpus Christi, commissioned both St. Thomas Aquinas and St. Bonaventure to compose the readings for the Office to be prayed on that day. Bonaventure, after reading one page of Thomas' prayers, knew how vastly inadequate his version of the Corpus Christi prayers were. Legend has it that Bonaventure crumbled up his version and burned it in front of Thomas. When Thomas asked why? Bonaventure responded, "Because I would not have it on my conscience, Thomas, that I had attempted to stand between the world and this." As a result much of Thomas' version of the Office for Corpus Christi has been composed for great musical settings and is known by heart by many Catholics.
The two opening words of Thomas' writings, "Pange Lingua" (sing my tongue) are two of the more famous lyrics of any Catholic hymn. If you look at the back cover of your missalette you can read Thomas' beautiful words yourself. 
Run2Win4Him,
James Kirby