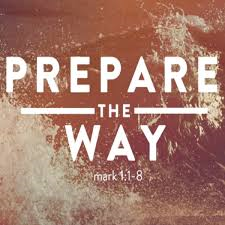 In today's Gospel, we get reintroduced to John the Baptist, the most underrated person in the Gospels, nay, in all of Christianity. John is mentioned in all four Gospels and is portrayed as practically the only one who really "gets it" in all four Gospels. John even scores better than Jesus' mother as in some cases appears at least ambivalent toward Jesus as in Mark 3: 21 "When his family heard about this, they went to take charge of him, for they said, "He is out of his mind." But John is always portrayed in the best light as in Matthew Chapter 11:11 "Truly I tell you, among those born of women there has not risen anyone greater than John the Baptist".
Even so, John does not seem to gather as much devotion as some of the other characters in the Bible, even though he seems to be one of the few who really gets Jesus. The Orthodox regard John a little more than most Christians as in the famous icon depicting the final judgment, it is John and Mary on Jesus' immediate right and left, and certainly not the Sons of Thunder who had lobbied for it as in Matthew 20:21. John, even before Jesus' birth had his own miraculous story regarding his birth and his family. John's horrific and seamy death foreshadowed Jesus own death, yet John can't even seem to rest in peace as his presumed relics are paraded around the world from time to time.
I think John deserves better. John was the first to understand Jesus. He was the first to point to Jesus accurately. He was the one that set the stage for Jesus. Had it not been for John, the story of Jesus would have looked and unfolded very differently and I think more confusingly. So, as one of the big stars of Advent and Christmas, let's give a nod to John. Let us take a moment to appreciate his vision, his courage, his directness and his faith.
On this Second Sunday of Advent, let us let Jesus' own words about John sink in and help us appreciate him and his role in our salvation.
"Truly I tell you, among those born of women there has not risen anyone greater than John the Baptist"
Run2win4Him
James Kirby