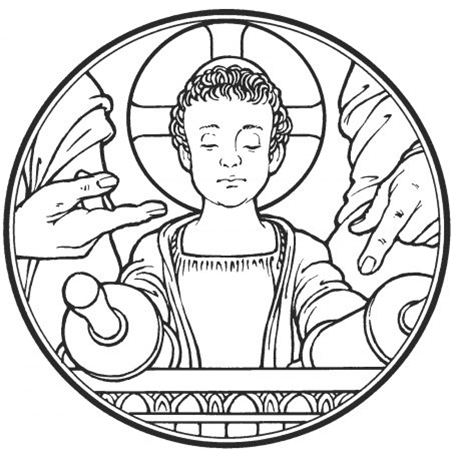 Back in 1995 while still going to school in Chicago, I spent a weekend at a parish on the near West Side of Chicago. It was in a very bad neighborhood, not far from The Stadium, where the Bulls and Black Hawks play. It is also near the huge abandoned warehouse of Sears. Some of the young people took me on a tour of the neighborhood and they informed me that the only reason we could safely walk the streets was because these young people were known and respected by the gangs of the area.
I found out that two of those leading our tour, lived without mother or father in a small apartment not far from the church. Their father had left and their mother was an addict and they did not know where she was. These two, a boy and a girl of about 15-17 years old, took care of their younger brother and sister. They took them to church each Sunday and recently the boy, had made his first communion.
In my book, this is an example of what a holy family is. A holy family for me, is a group of people, who love each other and care for each in a very intimate and faith filled way. These kids, may not officially meet the presumed requirements of an ordinary family, however they are certainly a family in my eyes and I think in God's eyes as well.
We celebrate the Holy Family, Jesus, Mary and Joseph as an example of what any family should be. Despite what irregularities a family may have in the eyes of the world, a holy family is a group of people related not only by blood, but by faith and love have the potential to be a holy family as well.
It is the goal for all of our families to be holy also, regardless of what may seem normal or not, is to strive to be holy, loving and faith filled in our relationship with each other.
Run2win4Him,
James Kirby