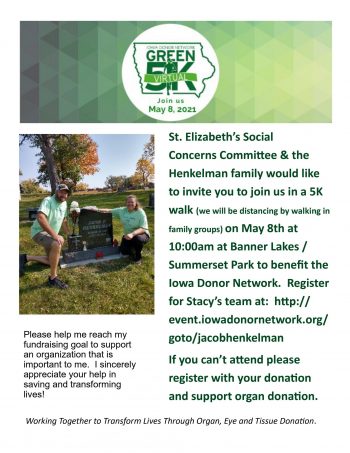 The St. Elizabeth Seton Social Concerns Committee and the Henkelman family would like to invite you to join us on a 5K walk Saturday, May 8th, 10:00 a.m. at Banner Lakes/Summerset Park.
This walk will benefit the Iowa Donor Network. You can register at http://event.iowadonornetwork.org/goto/jacobhenkelman
If you can't attend, you can do a "virtual walk" to support organ, eye and tissue donation. Thank you!
Hope to see you all there!