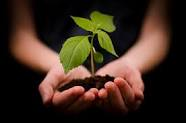 These are critical days for our parish as we await your response to our public announcement about our parish's capital campaign.  As we await your commitments, we can serve our parish well by reciting this prayer for our parish and our capital campaign.
 Loving God,
at this time in the life of our parish,
we turn to you with
great anticipation for
what is yet to be.
 Bless us with a sense of unity,
a spirit of cooperation,
and generous hearts.
 Guide us, strengthen us
and bless us
with your presence.
 In Jesus name we pray.
Amen