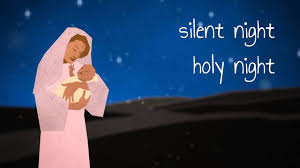 Thursday, December 24, 7:00 PM – 7:30 PM
Join the "Silent Night" Sing-a-long on Christmas Eve at 7:00 pm. All you need to do is grab the family and–
· Go outside on your porch, deck, balcony, or curb.
· Shine a light (candle or cellphone) and sing along to Silent Night (2 verses) as we stand together with a wish for a peaceful end to this crazy year!
· Take a moment to reflect on the meaning of Christmas.
Pass this along to your neighbors and friends. Let's have all of Iowa raise their voices!