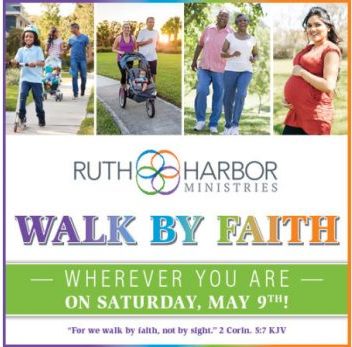 Join St. Elizabeth Seton Social Concerns Committee and our parish "Team Lizzy" for the Ruth Harbor Walk for LIFE on Saturday, May 9th!
Ruth Harbor provides two Christ-centered homes, one in Carlisle and the other in Des Moines, as well as programs and comprehensive services that result in positive life change for young moms facing unplanned pregnancies or parenting young children.
Ruth Harbor is hosting a virtual Walk for LIFE on Saturday, May 9th. All funds raised will support young moms and babies in this life-saving, life-changing ministry. A "virtual walk" means that in place of a public gathering, you can walk when and where it's convenient for you. To participate, simply register for the Walk at http://www.ruthharbor.org/page8/events.html and then raise funds by asking friends & family to support you in the Walk. In lieu of registering for the Walk, you can make a contribution or sponsor another walker at RuthHarbor.org.