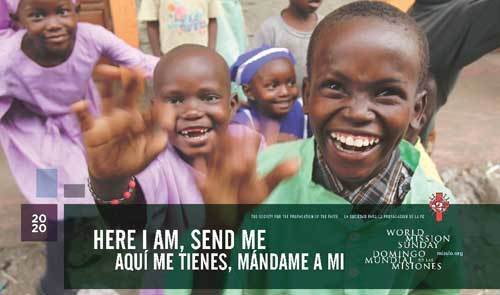 World Mission Sunday gathers support for the pastoral and evangelizing programs and needs of more than 1,150 mission dioceses in Africa, Asia, the Pacific Islands, and remote regions of Latin America. The funds gathered on World Mission Sunday are distributed in the pope's name by the Society for the Propagation of the Faith – a Pontifical Mission Society.
The U.S. bishops established the Catholic Home Missions Appeal in 1998 to support the missions here in America. The Appeal primarily supports home mission dioceses, that is, those unable to offer their people the basic pastoral ministries of word, worship and service without outside help. It may also give grants to other dioceses for particular projects; and to organizations and religious communities engaged in missionary work.
The collection is scheduled to be taken up the weekend of October 25, 2020.