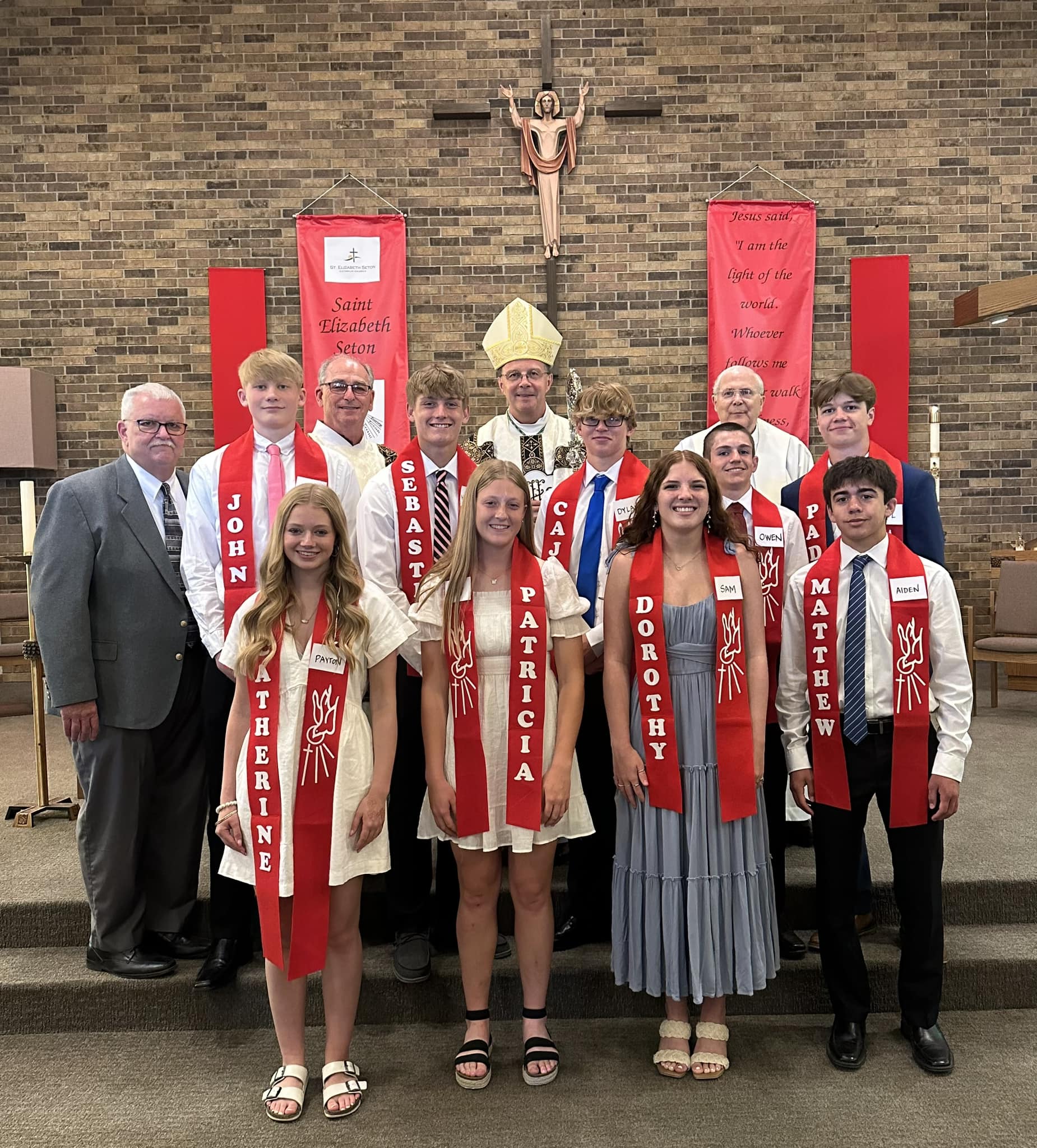 On June 4, 2023 St. Elizabeth welcomed nine devout teens into the church through confirmation.
Dick Harmon catechized this outstanding group to become immersed in their faith and to have a more personal relationship with our Lord and Savior Jesus Christ. Congratulations to you!
Abigail Barry, Owen Benefiel, Samantha Dudley, Dylan Egan, Hayden Mohwinkle, Jack Norton, Aiden Serrano, Payton Shields, and Cael Julander (Sts John and Paul).