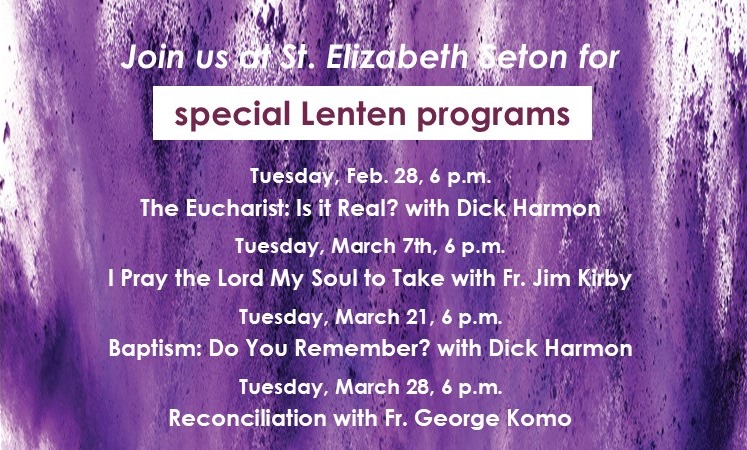 Tuesday, February 28 – 6 pm "THE EUCHARIST – IS IT REAL?" with Dick Harmon. Do you struggle with the Church teaching on the Eucharist being the Body, Blood, Soul, and Divinity?
Tuesday, March 7 – 6 pm "I PRAY THE LORD MY SOUL TO TAKE" with Fr. Jim Kirby. Come and see the images and hear the stories from his recent journey to Ukraine in December.
Tuesday, March 21 – 6 pm "BAPTISM – DO YOU REMEMBER" with Dick Harmon. When was the last time you thought about your baptism and/or th sacrament of Baptism itself?
Tuesday, March 28 – 6 pm RECONCILIATION with Fr. George. Fr will have a special guest speaker to share the beauty of God's forgiveness through this sacrament. Afterwards, several priests will be available to hear confessions.